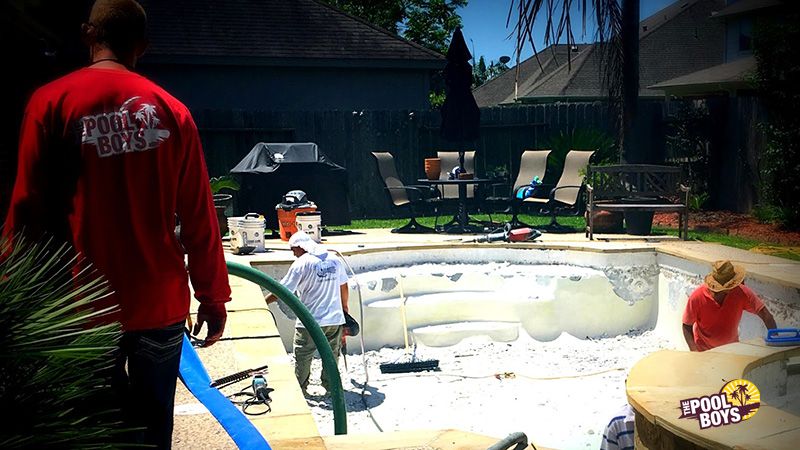 2017 has opened up a lot of new opportunities for The Pool Boys. Thanks to our great customers, we continue to grow with new products and services. We have spoken with a lot of pool owners over the last 7 years and there seems to be a common complaint when it comes to pool remodeling projects – poor customer service and a complete lack of communication.
This is where The Pool Boys separate themselves, by making communication a top priority on each and every project, no matter how big or small. We provide complete project management for all pool remodeling projects just the same as we do for pool equipment installation and repair.
Here's just a few of the issues that can arise when a project is not managed properly:
Contractors fail to educate customers how to properly maintain and care for their pool equipment and plaster.
Customers unable to reach the contractor, sometimes disappearing for weeks at a time or for good – abandoning the customer.
Contractors fail to educate customers on what is required in order to maintain warranties.
Contractors fail to educate customers on what are truly warranty issues and what the warranty covers.
Customers not being educated on the fact that pool remodeling is a handcrafted process and results can vary from application to application.
Start Your Backyard Project With The Pool Boys
The Pool Boys are conveniently located in League City, TX, near F.M. 518 and I-45. For the last 7 years our company's primary focus has been on professional swimming pool equipment services including repairs, installs, and upgrades. With our recent expansion into swimming pool and backyard remodeling projects our remodel specialists will work closely with you and our team to get jobs completed properly and bring your dream to life.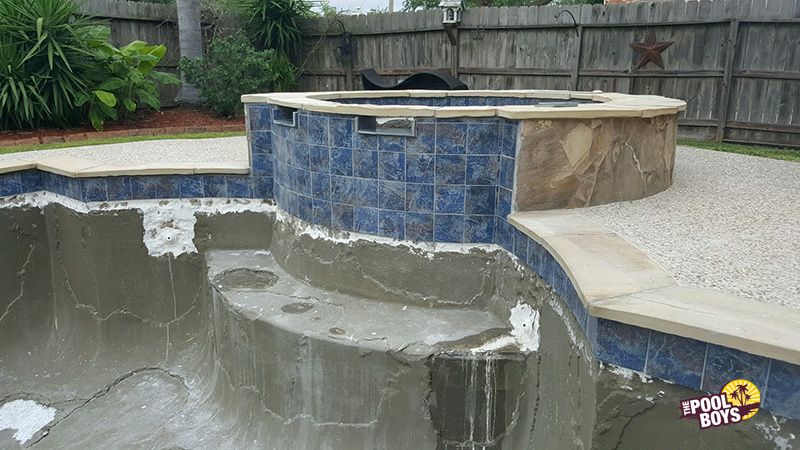 Our company uses only top quality products and materials to complete our services and follow all recommended/required procedures to achieve the best possible results. The Pool Boys will not compromise quality or cut corners to lower costs. We want to create an end product that both our customers and our company can be proud of.
The Pool Boys are properly licensed and insured to be able to provide these services to you. We also require our subcontractors to carry insurance and have legal agreements with them protecting both you and The Pool Boys.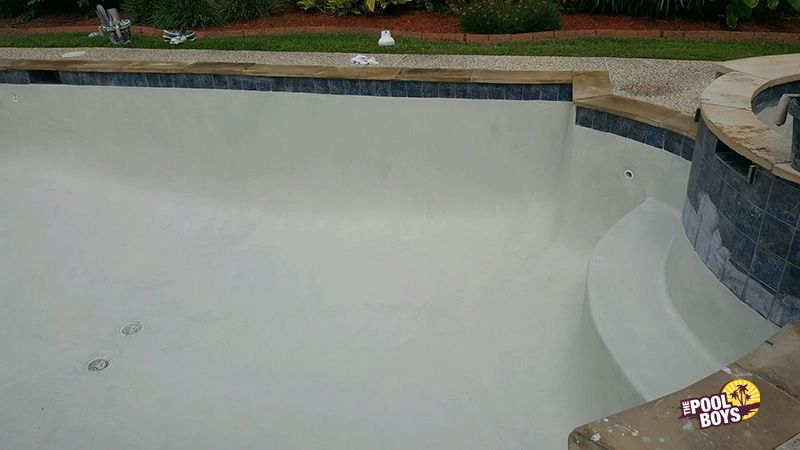 Using quality materials ensures that we produce a quality end product that will last. Our goal is to minimize any potential problems in the future. Skipping steps or using lesser quality materials will make your project more susceptible to problems down the road, or even immediate problems in some cases.
The Pool Boys can offer you more than just pool remodeling services, we are pool equipment specialists as well. If you're looking to start a big pool remodeling project, take advantage of this time to replace the pool filter and pump equipment, and get everything else you want done now.
Start with the End Goal in Mind and Work Backwards
Imagine your perfect backyard getaway... what do you see? Use this time that your pool is going to be down to create your perfect getaway. We want you to get the most out of your project and offer exclusive prices on new equipment and accessories when you bundle them with remodeling services from The Pool Boys.
Get That Backyard Oasis You Always Wanted
Your swimming pool and backyard is supposed to be a getaway for family fun and relaxation, not a source of headaches and frustration. Let The Pool Boys take care of your pool, so you can enjoy your backyard again.
Whether you need a full pool remodel, equipment repairs, pool supplies, a weekly maintenance referral, help with a warranty issue, or just have a question, it's nice to know The Pool Boys have your back. Give us a call at 832-473-5715 to speak to a professional about your pool remodeling needs.