2017 was a very busy year for The Pool Boys. As many of you know we started a local pool supply store in 2016 under the name "Swimming Pool Warehouse." After a little over a year of having to explain the relationship between The Pool Boys and Swimming Pool Warehouse we have decided to simplify things and put everything under 1 brand. The Pool Boys.
At Home, In Store and Online
The Pool Boys started life with 2 guys in a truck doing pool cleaning service and equipment repair in League City, Friendswood and the surrounding area. Fast forward 7 years and we've grown to a team of 5 awesome people that know how to get stuff done and have fun doing it!
At Home Services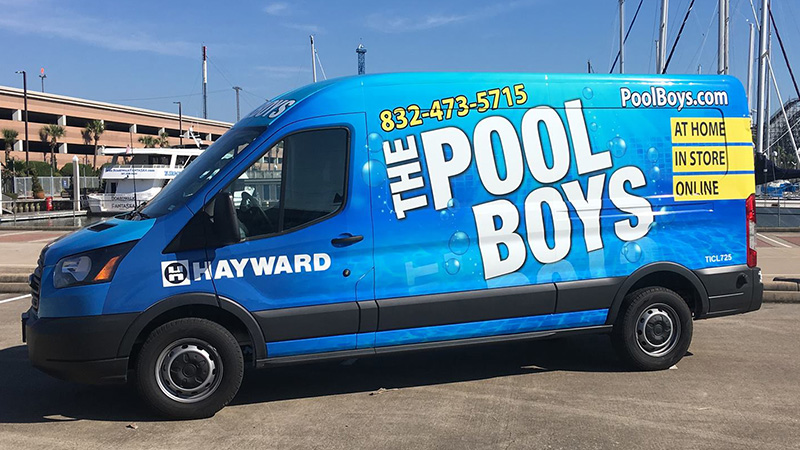 Houston was hit hard with Hurricane Harvey, and during the event, The Pool Boys truck that many of you have seen driving all through League City, was flooded. This and the addition of our new technician, Garrett in the field, led us to purchase two new large cargo vans to double our capacity for 2018. We now have more room to carry more inventory so that we can get repairs completed faster for our customers.
Justin and Garrett are both carrying a Residential Appliance Installers License from Texas Department of License and Registration (TDLR). If you see Garrett or Justin driving around be sure to give them a wave!
If you call the office, you might speak with Leah, who recently moved to Texas and now helps with scheduling and dispatching service calls, along with helping customers in the store. Zac runs day to day and in-store, while Leslie keeps everyone honest and paid.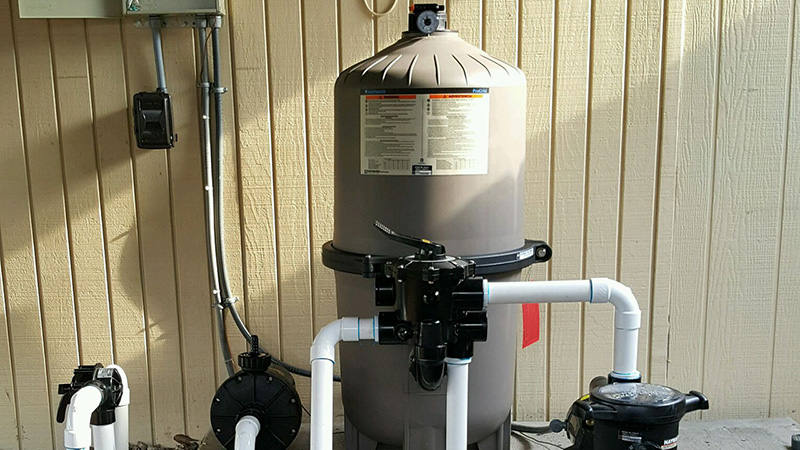 The Pool Boys At Home services currently include diagnosis, repair and installation on the following pool equipment:
Pool Heaters & Chillers
Pool Pumps
Pool Filters
Automation and Controls
Cleaner/Booster Pumps
Salt Systems
Backwash Valves
Valves & Plumbing
Spa Air Blowers
Time Clocks
Pool Plaster Resurface, Tile and Coping
Equipment Package Upgrades
Filter cleaning
Pool School - (the operation and maintenance of your equipment)
If you are looking for a reliable pool equipment repair company, call The Pool Boys in League City at 832-473-5715.
In Store Pool Supplies & Cleaners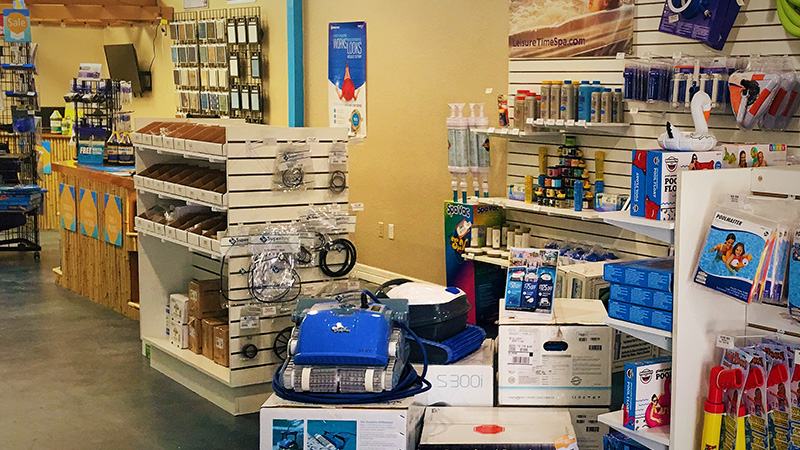 We spent years dealing with many different people in all parts of Houston and we listened to what they were saying. It seemed that most people were unsatisfied with the experiences they were having at their local pool supply stores. It also occurred to us that most customers were looking for one company who they could trust and rely on for more than just their At Home needs.
This led us to opening The Pool Boys' Pool Supply Store in 2016. We wanted to make pool products:
Easier to buy
Easier to use
Less hassle
Have questions answered
Have problems solved
Better Products - Less Hassle
For 2018 we have decided to narrow our product offering to simplify the pool maintenance process. There are many different variations of similar products to achieve whatever results you are looking for, however, it's not always clear which one to choose.
We have spent the last year diving into each product category and learning the pros and cons of many different products. What we have done is simplified our product offering by adopting a Good, Better, Best model when it comes to maintenance equipment and sticking to 1 or 2 products in each chemical category so it's easier to find just what you need.
For example instead of carrying 6 different choices of weekly treatments we will be stocking one – Orenda CV-700. We spent a lot of time researching and learning from the manufacturer about the benefits and results of this product and made it our choice weekly maintenance product. It's a cost effective solution that works really well.
Online Pool Products & Information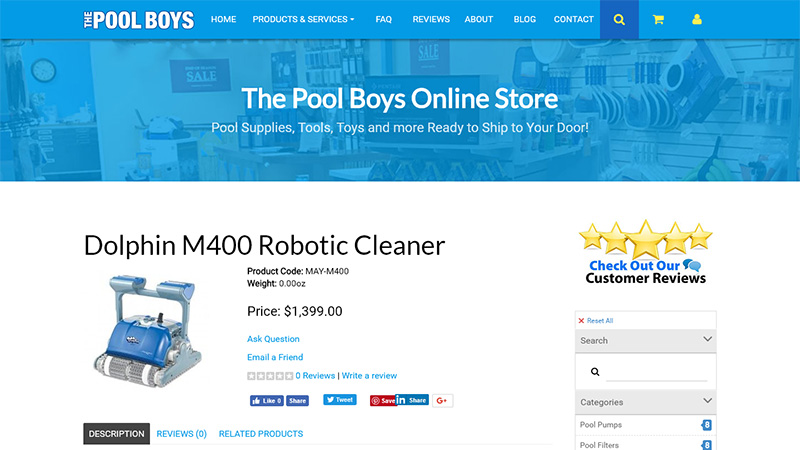 We've launched our new website and domain over the winter and are currently working to provide a full online shopping experience for our customers. Bookmark our new site URL at https://PoolBoys.com.
Sign up for Discounts and Online only sales
Review and post your feedback on products
Our main goal is to make it easier for you to buy the right pool chemicals and maintenance products at a fair price, quickly.
Thanks to You We Continue to Grow!
We are super excited about what 2018 holds! We are thankful to all of you that choose The Pool Boys and hope to build many more positive relationships this year.
Your feedback is important to us! If there is anything you need, or anything you would like to see us add to our offerings please don't hesitate to contact us. We know the 2018 pool season is just around the corner and look forward to seeing you soon!