The Pool Boys continue to grow our Service and Maintenance divisions throughout 2020. So much so that we have moved to a new Office Warehouse location a few blocks west of Hobbs Rd. off FM 518 to 404 Newport Blvd in League City.
We now have more office and warehouse space, as well as parking for our service vehicles and staff. Our new office is more focused on our Service Divisions and we no longer offer retail pool supplies or maytronics cleaners. If you are looking to purchase a new Maytronics Dolphin, we recommend you find a dealer on the Maytronics website.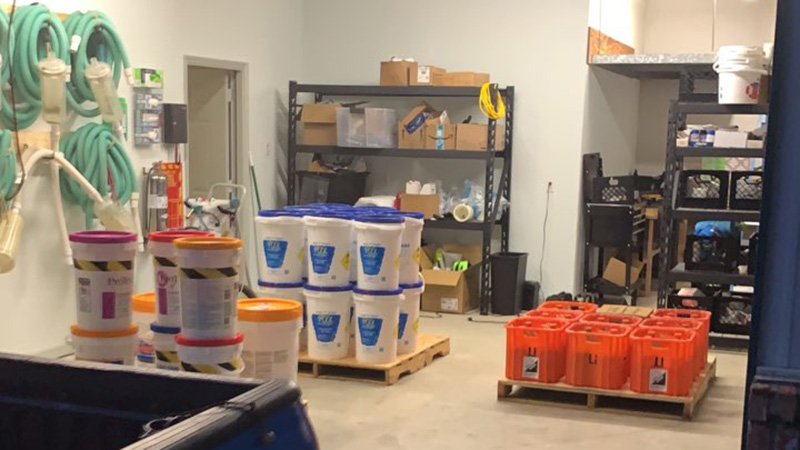 Growing Our Team
With the added growth of our Total Care Weekly Pool Maintenance Service this Summer, we've hired additional staff and promoted a few team members from within our organization.  
Max has been promoted to Senior Maintenance Tech and will assist Zac with any New Pool Checkouts, Semi-Annual Filter Cleans, Callbacks, Green to Cleans and assist Justin with equipment installation and repair. Our Maintenance Techs are ready to keep our customers' pools clean week in and week out.
Our office staff continues to remain steady with Leah answering your calls, and Leslie handling all the HR, AR, AP and keeping up with everything going on in the office. You'll usually find Zac helping the guys in the field or following up with a customer.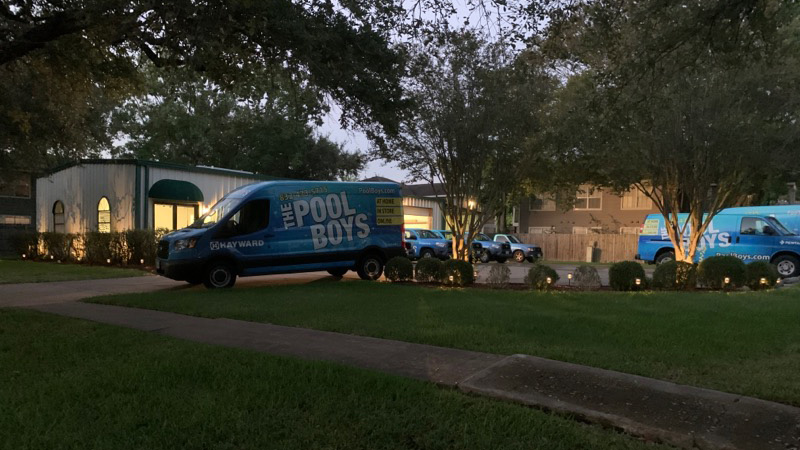 If you plan to stop by our office, we're open from 8 AM to 4 PM Monday through Friday, however if you plan to purchase pool products or you're looking for parts or chemicals, please phone ahead! We no longer stock any pool supplies for retail sale at our new location. We only have tools and chemicals for our Service team to use on Customers' pools. We can order you anything you want, and have it ready for Curbside pickup the following business day, we just don't stock anything at this new location. Thanks for your understanding and we look forward to servicing your pool soon.
Zac Nicklas,
The Pool Boys