The Pool Boys have moved to 382 W Main St., League City, TX 77573. You can still reach us at 832-473-5715.
That's right, we've moved to a new larger location with updated offices, a much larger parking lot to fit all of our staff and service vehicles, as well as additional inside and outside storage to better serve our customers into the future.
This all started back in January, and we're glad to say we've finally moved in over the weekend. We are still focused on our Total Care Weekly Pool Maintenance Service, as well as Professional Pool Equipment and Automation Service and Installation. If you're in the area, feel free to stop by and speak to Leslie, Zac or Justin about your Pool Maintenance and Repair needs.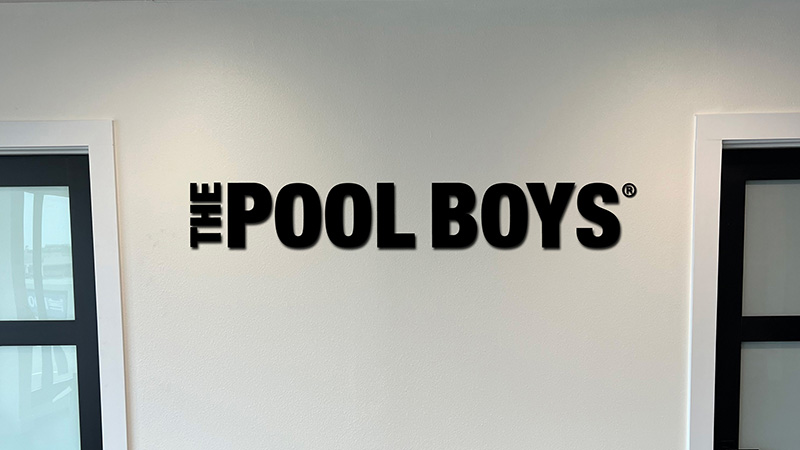 Located in the heart of League City, we're 1 block west of Highway 3 at 382 West Main Street in League City. Just between Esteban's TexMex Restaurant and Enterprise Rent a Car. You'll see The Pool Boys new sign out front and more signage is set to be installed on the building as well.
The new office provides meeting and learning facilities for industry training, as well as future plans for Pool School type events for Customers as well. With 4500 square feet under roof, we plan to be here for the foreseeable future.
Thanks to all of our wonderful customers for your understanding during this move. If we have missed your phone call, or been late to respond to a request, know that we haven't forgotten you, and will do our best to get everyone taken care of in a timely fashion as we settle into our new office space.
It's been a journey, but we're proud to say, we've leveled up, and it's all thanks to the hard work of this team and amazing support from our customers. Thanks and we look forward to serving you even better in 2023 and beyond.
Zac and Team @ The Pool Boys