Maytronics Dolphin Robotic Cleaners are becoming very popular. These cleaners work off of low voltage (120v AC) electricity to navigate around your pool while scrubbing and picking up debris. The cost of these cleaners tends to be higher than the traditional pressure side or suction side cleaners, however, once you factor in the cost of a booster pump, they even out. This is the reason we have a Maytronics Dolphin Demo Program that allows you to test drive one of these cleaners in your own swimming pool.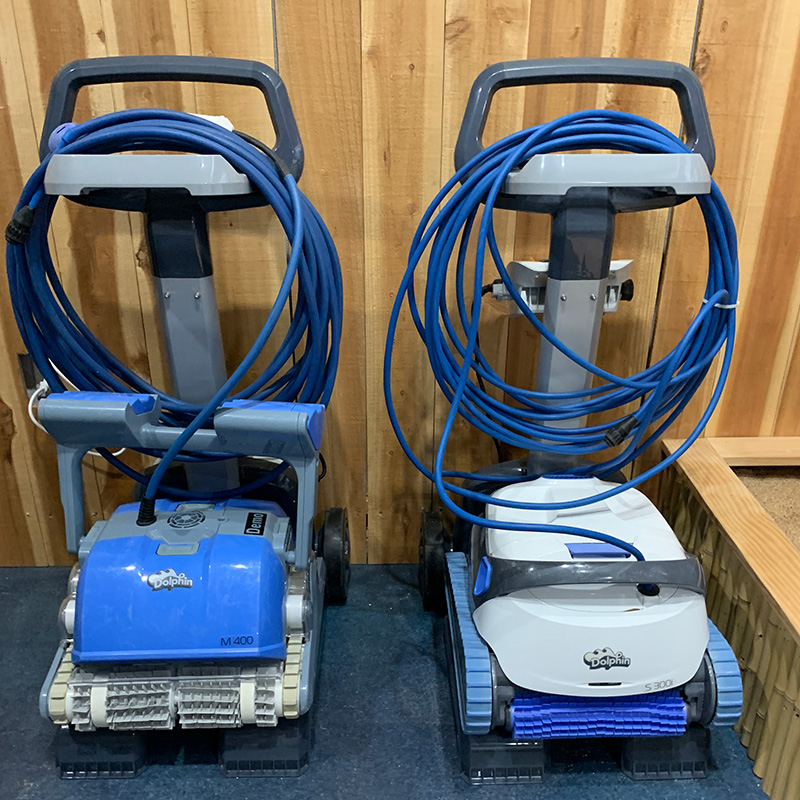 Here is how it works:
Stop by The Pool Boys Pool Supply Store in League City and discuss what you are looking to get out of your cleaner. We can go over the different models and features to help you determine which Maytronics Cleaner will work best for you.
We will get all of your information into our system and decide a return date that works for both of us. Even though this is a Free Demo, we will require a credit card on file in the event that the cleaner is never returned or damage from neglect occurs. There is a $15.00 Fee for cleaners returned with dirty cartridges or baskets.
You take the cleaner home and try it out for yourself in your own pool. This will give you an opportunity to see if a Maytronics Cleaner would be a good fit for your pool and help you feel more confident about whether or not to purchase a cleaner.
Once it is time to return the cleaner, make sure to clean the cartridges to avoid the $15.00 Fee and drop it back by!
There are many pros and cons to consider when choosing which type of pool cleaner is right for your pool. For more information on the different types of cleaners check out our article Automatic Pool Cleaner Pros and Cons.
If you're near League City, stop on by The Pool Boys Pool Supply Store and check out a Maytronics Dolphin Demo for yourself. If you're coming from out of town, you might want to Contact Us first to make sure we have a demo ready for you that day.