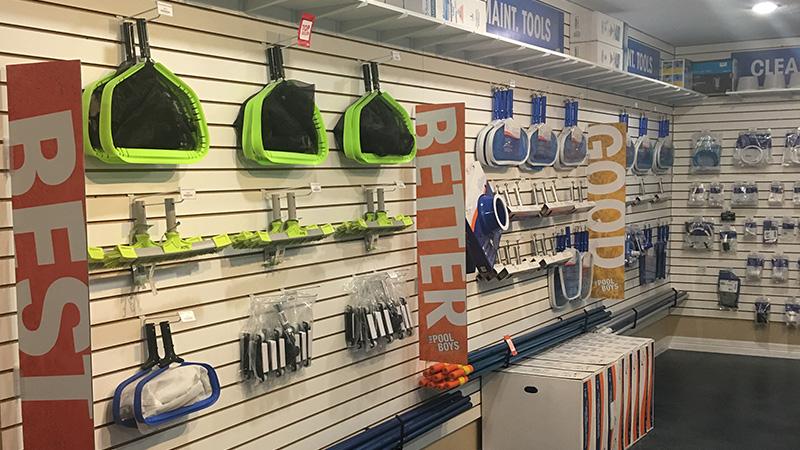 Pool Supplies in League City
When The Pool Boys opened our pool supply store in 2015, we wanted to offer a large selection maintenance tools, pool chemicals, toys for the kids, you name it, we wanted to bring it to our customers! We tested many different products and started stocking several different manufacturers to provide a wide selection for our customers.
What we learned was, it doesn't matter how cheap you mark something down… even below our own cost for an item… if there's no demand for a product, it just costs us money and collects dust. So we've made some changes based on this knowledge and your feedback.