When The Pool Boys opened our pool supply store in 2015, we wanted to offer a large selection maintenance tools, pool chemicals, toys for the kids, you name it, we wanted to bring it to our customers! We tested many different products and started stocking several different manufacturers to provide a wide selection for our customers.
What we learned was, it doesn't matter how cheap you mark something down… even below our own cost for an item… if there's no demand for a product, it just costs us money and collects dust. So we've made some changes based on this knowledge and your feedback.
For 2018 we have taken a different approach in regards to the pool maintenance products we now offer. We've narrowed our product line down to one or two different manufacturers for each product, and gotten rid of stuff we just don't sell.
For example we still offer a weekly pool water enzyme treatment for your swimming pool, but have narrowed it down from 5 different weekly enzyme treatments to one - Orenda CV-700 Weekly Enzyme Treatment & Phosphate Remover. It's the best performer for us in the field, and clearly a customer favorite over the years.
When it comes to maintenance tools we no longer offer 11 different pool nets, we offer 3, laid out in a Good, Better, Best model. We try to make it easy to get what you need and get on with your day. Quick, easy, and with us cutting our losses, we pass on the savings to you.
Narrowing down our product selection was a process in which we used a combination of real world experience, vendor training, and research to determine which products we wanted to offer to our customers. Our focus was on finding the products that performed the best and were still reasonably priced.
We carry high quality pool maintenance products based off of results, not off of brand name. You will recognize some of the brand names we offer and will not recognize others. Rest easy knowing that we carry quality pool chemicals and maintenance tools.
Pool Chemicals
At The Pool Boys Pool Supply Store in League City, you will find high grade pool chemicals with high strength active ingredients needed to keep your swimming pool in excellent shape.
You should only use professional grade pool products when balancing your pool water. Stay away from cheap products that have lower active ingredients and higher amounts of "other ingredients."
This is not a sales gimmick, it's solid advice.
There are some very popular household name brands that have come out with their own lines of pool chemicals for "less" money. Be sure to investigate the ingredients. There can be adverse effects to your pool from some of these products.
I have seen chlorine tablets with copper, which is a great algaecide, but can cause staining of your pool plaster if not used correctly. I have seen pools that have been using lesser quality chemicals turn cloudy and become very difficult to clear up. We carry high quality pool chemicals to help you properly care for your swimming pool.
Pool Maintenance Tools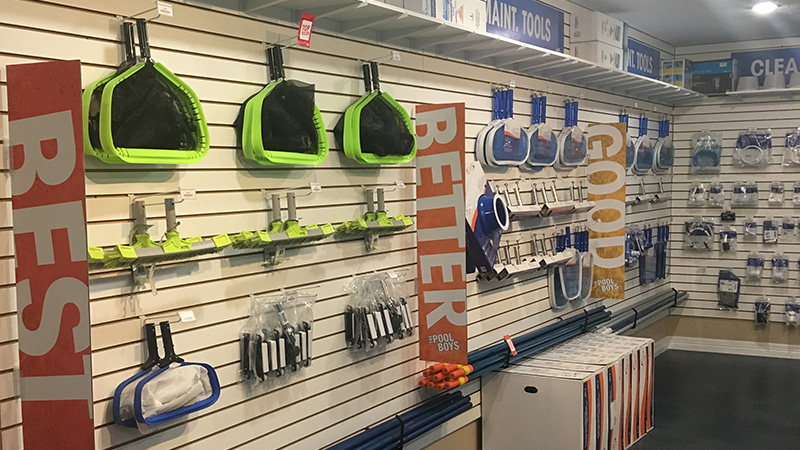 There are hundreds, if not thousands of different manufacturers, styles, colors, materials, and more when it comes to swimming pool maintenance tools. The category Pool Maintenance Tools covers all of the items used to keep your swimming pool clean. Things like nets (aka leaf rakes), skimmer nets, brushes, poles, vacuums, etc all fall into this category.
When it comes to pool maintenance tools we found that the simplest approach is to have a Good, Better, and Best model. The higher the price, the better the quality. The quality of the pool maintenance tool is determined by the materials and the process in which it was made and assembled. Higher quality products are going to be made with stronger materials and the process in which they were made is most likely different than the lower quality products.
There is no right or wrong choice when it comes to pool maintenance tools. It's really personal preference, if you want something that is going to hold up longer then go for the higher quality items. If you're looking for something basic to get the job done, and understand that you may go through a few of them, then go for the lower quality items.
In our GOOD line of pool maintenance tools you will find products that will help you get your pool cleaning done for an affordable price.
With our BETTER line you will find many different items that are more durable and perfect for use by the common pool owner.
Our BEST line hosts a variety of different pool maintenance tools that are built for frequent use such as a pool guy with a route of pools would be doing. A lot of pool owners like our BEST products because they find comfort in knowing that they are buying something that will last them for a long time without needing to be replaced.
Pool Maintenance Accessories
We carry a variety of pool maintenance accessories including tools, like the AquaComb to make your filter cleaning easier, skimmer socks, thermometers, chemical scoops, and more. Stop by to check out our pool maintenance accessories and see what we have that can make your pool maintenance easier for you.
Maytronics Dolphin Robotic Cleaners
Robotic pool cleaners, such as the Maytronics M400, are the new big thing around here. In the last year we have seen a huge increase in demand for robotic pool cleaners. The Pool Boys are a Maytronics Gold Elite Dealer and stock several models of Maytronics Dolphin Robotic Pool Cleaners in our pool supply store at 400 Hobbs Rd. Ste. 105 in League City, Texas.
We also offer the opportunity for you to take a Maytronics M400 or Maytronics S300i home with the Dolphin Demo Program to try in your own swimming pool! The Pool Boys are a full service Authorized Maytronics Warranty and Repair Center.
Free Water Testing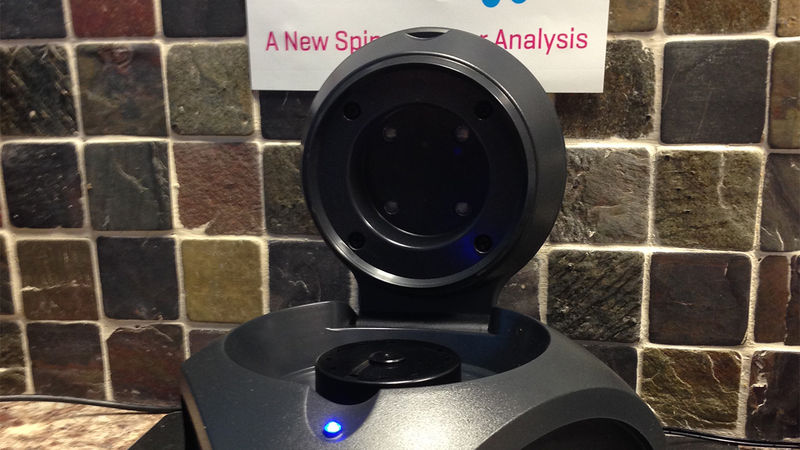 At The Pool Boys in League City we offer free testing to help you balance your swimming pool water. We will test your water sample in our state-of-the-art WaterLink Spin Lab and provide you a printout with your current chemistry readings and personalized step by step instructions on how to balance your swimming pool.
In addition, our trained staff can offer you advice and answer any questions you may have about how to take care of your water chemistry. Keep in mind that your sample must be tested within two hours of taking it, the sooner the better!
Weekly Maintenance and Pool Equipment Installation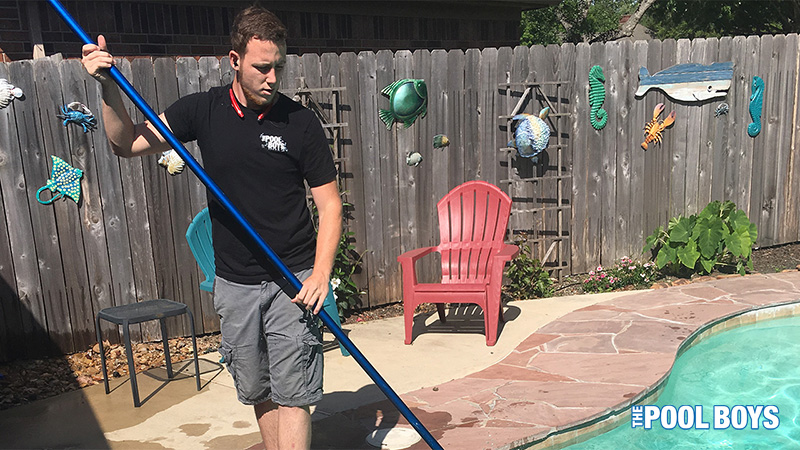 The Pool Boys built our reputation on Pool Equipment Upgrades and Premium Pool Maintenance Services. If you are in need a professional to handle any of your swimming pool maintenance needs, you can call The Pool Boys at 832-473-5715 or visit our Total Care Weekly Pool Maintenance Service page online to learn more. Our office staff is always happy to help!
Store Location
The Pool Boys
400 Hobbs Rd. Ste. 105
League City, TX 77573
Phone: 832-473-5715
Hours of Operation
Monday - Friday: 9AM - 5PM
Saturday: 10AM - 2PM
Sunday: CLOSED