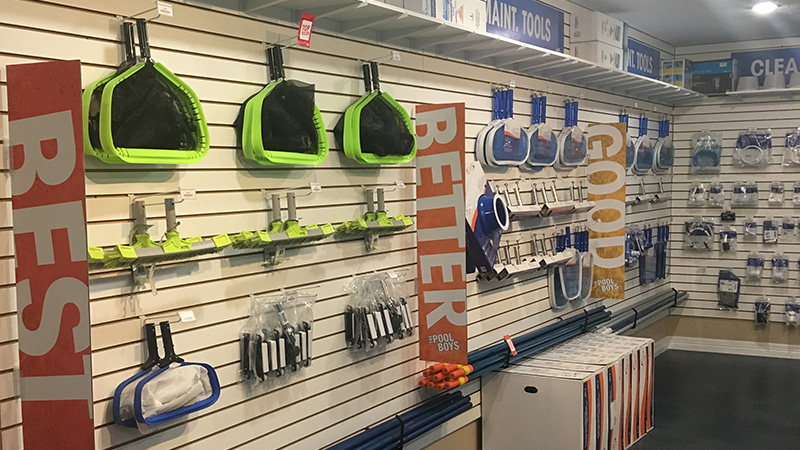 The Pool Boys started in early 2011 when Justin Morehead and Zac Nicklas joined forces to service pools in League City and the Greater Houston area. Prior, both Justin and Zac had worked for pool companies doing maintenance and repairs. The idea behind the creation of The Pool Boys was to bring better business into the pool industry. This meaning not only a better quality of work, but a better quality of customer interaction and trust.
The Pool Boys pride themselves on the relationships that they build with their customers, giving their customers a company that they can rely on. Since the beginning there have been goals to grow and build a solid foundation.
Fast forward 7 years and The Pool Boys have grown into a dependable pool equipment repair and service company and have now opened their first retail location to provide the same great customer service over the counter.
Visit us at our new League City location:
The Pool Boys
400 Hobbs Rd. #105
League CIty, TX 77573
Phone: 832-473-5715
Email: This email address is being protected from spambots. You need JavaScript enabled to view it.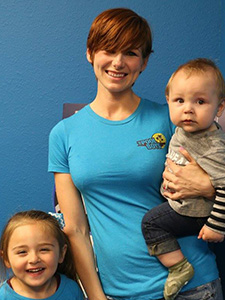 Leslie Nicklas
Office Manager, Dispatch and Customer Service
Leslie was born and raised in Deep East Texas!! She is the proud mother of two rambunctious kids, a 4 yr old daughter and 7 month old son. When she isn't juggling her children, she is filling her role with The Pool Boys for Office Administration and Support. Leslie is a proud veteran of the US Navy where she spent 5 years as an Aviation Electronics Technician (AT2) and was awarded a Navy Achievement Medal before separating in 2008.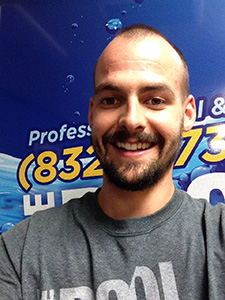 Zac Nicklas
Zac learned the ropes working with Justin early on, but it wasn't until they joined forces to create The Pool Boys did they start to dream of something bigger. Today, Zac is busy handling all scheduling, day to day operations and running a newly opened retail store. But that' doesn't slow him down one bit. Stop by the League City location to pick his brain, or shop our 'just right' selection of pool supplies, chemicals, toys and equipment.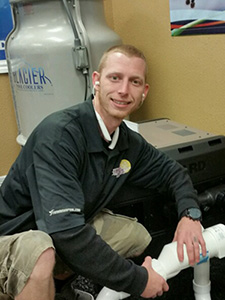 Justin Morehead
With several years of experience in the pool maintenance and repair industry, Justin is the perfect person to lead our busy service division. No matter if it's a Home Warranty repair, or a full Heater, Pump and Control unit install, Justin will provide excellent service and work for your satisfaction. Call The Pool Boys today at 832-473-5715 to schedule your appointment.