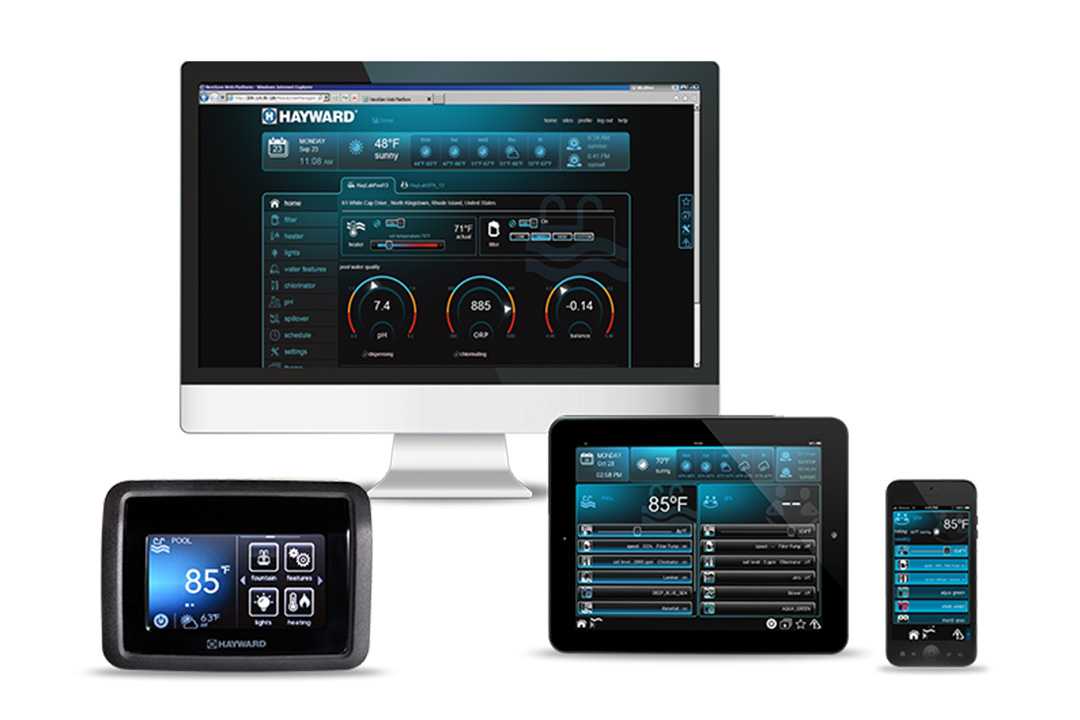 As we head into the future we have all seen a rapid advancement in technology. Bigger and better TV's, remote controlled drones, GoPro cameras, electric cars, and the list goes on. The pool industry's variable speed pumps kicked off the beginning of their technological advancements. Now, Hayward has really pushed the envelope with the release of their Hayward OmniLogic pool automation system. This control system is the most advanced system that we've ever seen.
Hayward states that the OmniLogic is "The simplest, most intuitive backyard automation system ever", and they're completely right.
When we first saw the Omnilogic system we were excited to try it out. We started our training, completing both Hayward's online training and live workshop. We've since had the opportunity to apply our training on a few local installs, including League City, Clear Lake, and Pasadena. The installs turned out great and our customers are very happy with the results.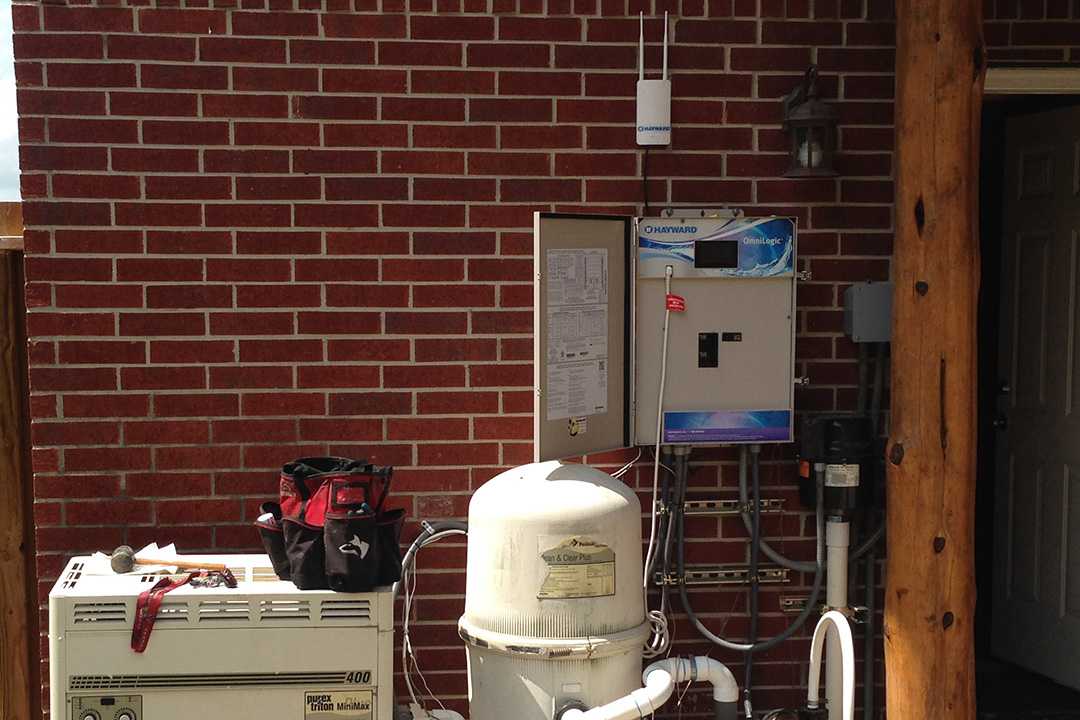 Many of you out there are still living in the past with outdated pool systems. When you use the spa you have to: Walk out to the equipment, turn on the mechanical time clocks, manually adjust your valves, turn your air blower on, and turn on your heater.
Why not accomplish all of this with the push of a button, before you get home from work on Friday night? You can go even further than that by adding even more features, like LED pool lights or landscape lighting. Hayward OmniLogic gives you the ultimate control over your pool & backyard.
Awesome Features of OmniLogic:
Pool professional can log in from remote location and see/edit programs – log in is provided from homeowner.
Can update software as it advances w/o having to purchase newer control boards.
Ability to save a settings backup onto flash drive.
Cost is comparable to the cost of the existing, less advanced systems out there.
3 year manufacturer warranty.
Downloadable app easily turns your phone, tablet, or computer into a remote for no additional cost.
Easily integrates Hayward Variable Speed Pumps, Hayward ColorLogic 12v LED pool lighting, Hayward Salt System, and more for the ultimate setup and energy savings.
Never Upgrade Your Pool Automation System Again
With the omnilogic you can start small and add on in the future. Don't limit yourself. Thinking about adding a water feature? Landscape lighting? Hayward's OmniLogic can accommodate you. With simple expansion hardware, it's easy to seamlessly add features.

Omnilogic integrates with home automation systems for ultimate control.

"When you choose OmniLogic, you choose sophisticated simplicity. You choose to not only make your backyard easier to maintain, but easier to enjoy." - Hayward

Our personal favorite things we like about the omnilogic:

"Simplicity, touch screen, ability to group, room for expansion." - Justin

"The ease of programming and controlling it, integration with Hayward Variable Speed Pumps, the ability to turn off salt chlorination when in spa mode." - Zac

There is no question that the OmniLogic is the only way to go when it comes to pool & backyard automation. It's time to stop worrying about your pool and start enjoying it.
How Much Does it Cost?
Hayward OmniLogic installations can start at $2,800.00 and run upwards of $4,500.00 depending on added accessories. If you're worried about cost, don't be. We've partnered with Lightstream and their new Financing Program with interest rates as low as 3.74%! Hayward also offers an extended warranty if you buy 3 qualified Hayward products at once. They will extend the manufacturer's warranty on all 3 items to 3 full years!
If you would like to set up an appointment with one of our Technicians to get a firm price on your exact needs, please call our office at (832)473-5715 or Contact the Pool Boys for more information.