The Pool Boys offer Total Care Weekly Pool Maintenance Service in League City, Friendswood, Clear Lake and the immediate area. We provide a premium weekly pool cleaning service for $299.99 plus tax per month, including chemicals and labor for most pools*. Our Total Care Startup is $199.99 plus tax and includes an OnSite meeting with our Maintenance Tech to go over your pools specific needs, a complete Filter Clean Service, Full Equipment Inspection and Equipment Labeling. If you're looking for Total Care for your swimming pool, give us a call at 832-473-5715.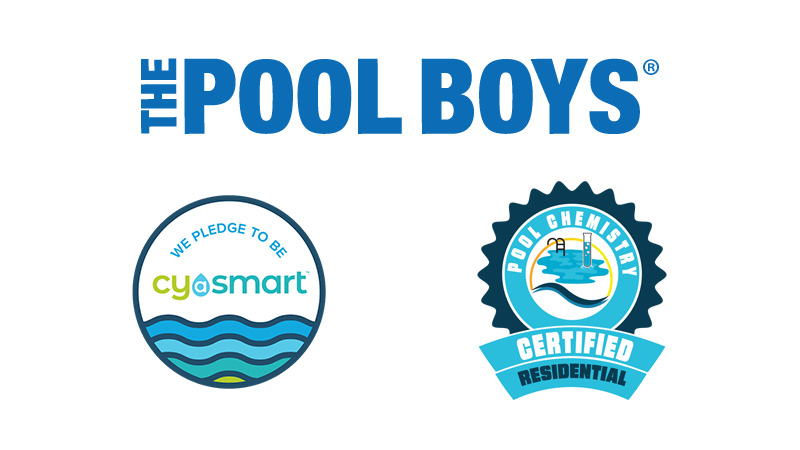 The Pool Boys take pride in our team and the services we provide. The Pool Boys is a member of the CYA Smart Alliance and many of our techs are PCC-R Certified through the Pool Chemistry Training Institute. We provide our techs the tools, training and support they need to provide you with an excellent pool service each week. Give The Pool Boys a call at 832-473-5715 to get started.
Total Care Weekly ™
Pool Maintenance Service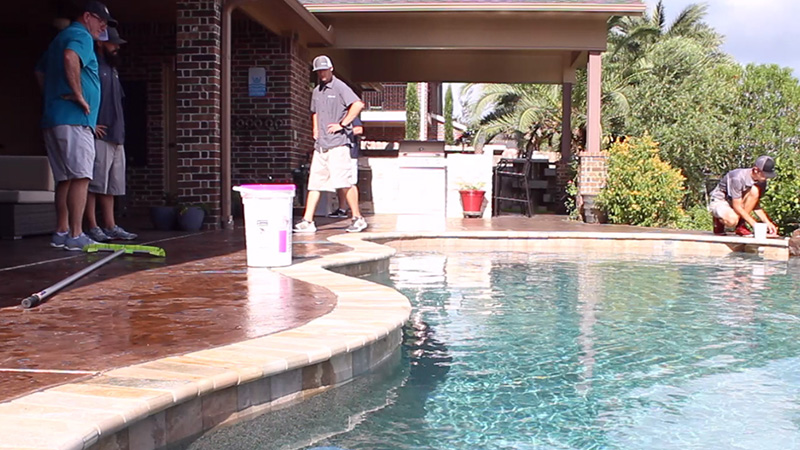 Total Care Startup Includes:
Onsite meeting with our Maintenance Manager to Discuss Your Pool's Specific Needs and Expectations
Spinlab Water Test Analysis of your Pool Water
Initial chemical balancing and recommendations to bring your pool to our baseline standard
Filter Clean Service
Complete Equipment Inspection
Total Care Weekly Service Includes
Weekly Pool Service by Qualified Technician
Water Test Weekly and Balance Chemicals as Needed
Net Debris from Surface
Brush Steps and Walls
Vacuum Floor as Needed
Empty Skimmer and Pump Baskets
Empty Cleaner Bag/Basket
Equipment Monitoring
Backwashing of Filter as Needed
Email Customer Water Test Results and Images of Pool Before and After Service Each Week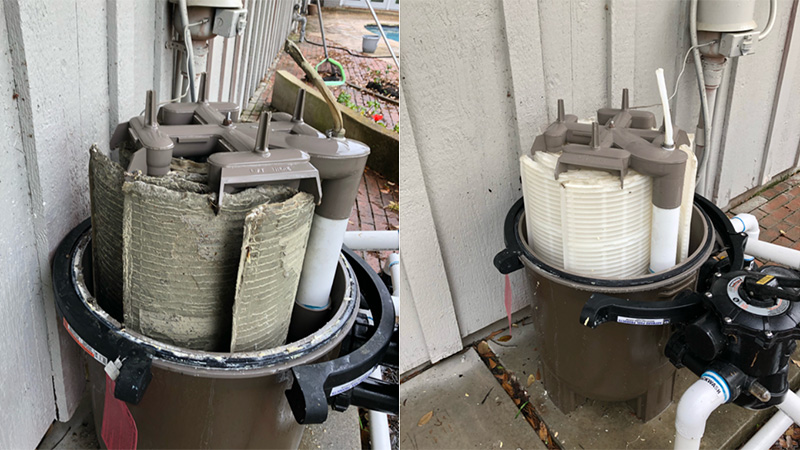 Semi-Annual Service in Spring and Fall
Free Filter Clean Service ($165 value)
Free Equipment Inspection ($115 value)
Free Repair Service Calls for all of our Total Care Customers. ($115 value)
Total Care Weekly Pool Maintenance Service Agreement Details
$199.99 + Tax Total Care Startup includes Onsite Startup Meeting, OnPoint Equipment Inspection, Complete Filter Clean and Equipment Labeling.
$299.99 + Tax per month on pools up to 30,000 gallons (most pools)
30,000 to 40,000 gallons, $25 extra per month
40,000 to 50,000 gallons, $50 extra per month
Extremely large or multiple systems may be slightly higher, we will advise you on our initial visit.
Credit Card on file will be automatically processed between the 1st-5th of every month.
First payment will be processed upon Startup Service and monthly billing will begin the following week.
Heavy rain or thunder and lightning storms will get chemical only service with baskets and cleaner emptied.
Extreme weather events such as a Hurricane or Tropical Storm will result in No Service. Depending on the severity of the storm there may be a cleanup charge which will be handled on a case by case basis.
We do not charge extra for months with 5 weeks.
We take off the following holidays:
New Year's Day – No Service
Independence Day – Service will be done before or after the holiday.
Labor Day – Service will be done before or after the holiday.
Thanksgiving Day – Service will be done before or after the holiday.
Christmas Week – No Service
There will not be credits on the holidays with no service. This is why we do not charge extra for months with 5 trips for service.
There will be 2 routine maintenance filter cleans each year, every 6 months from your start date. These will be done automatically and are included in your monthly service.
We will notify you of any filter cleanings needed outside of this and we will get your approval for the additional payment prior to service. These are rare cases when we need more than 2 filter cleans a year.
Our Total Care Maintenance Service and Prices are for DE and Cartridge type filters only (the most common today). Sand Filter change outs will be handled on a case by case basis and will be custom quoted for each system.