Salt Systems are an excellent way to sanitize your inground swimming pool. Over the last decade there has been a huge increase in the popularity of these systems. Salt Chlorine Generators can help you keep a more consistent chlorine level in the pool, resulting in easier pool maintenance and a better swimming experience.
Pentair iChlor Salt Chlorine Generator Control Panel
Although there is a large variety of Salt Systems out there we recommend sticking with one of the Big 3... Pentair, Hayward, or Jandy. If you go with an off brand system performance and warranty may be an issue down the road.
If you go with an off brand replacement cell for your Hayward system you may actually cause damage to your control board, it has happened many times.
Nowadays Pentair, Hayward, and Jandy have backed their salt system products with longer warranties, in some cases up to 4 years, which is the case with Hayward's AquaRite 900 System.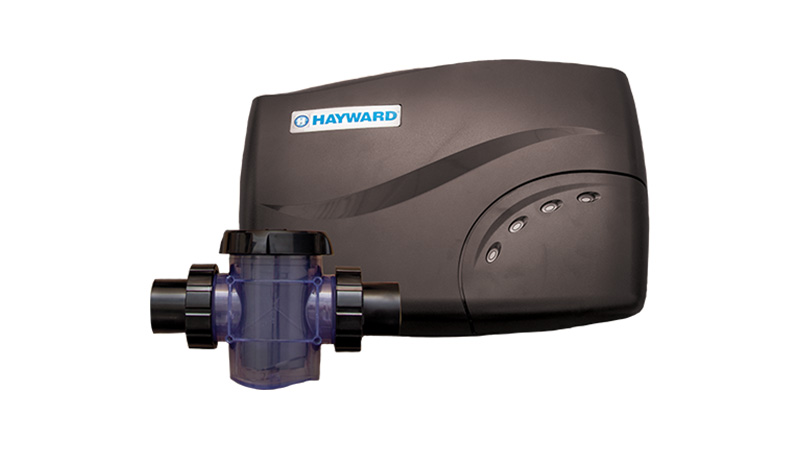 Hayward AquaRite 100 Salt Chlorinator
Initial Cost of a Salt Cell
The initial cost to install a Salt Chlorine Generator can seem expensive but, after the install, the cost of keeping the correct salt level in the water is inexpensive when compared to chlorine tablets. That being said, you need to keep in mind that your salt cell will have a 3-5 year lifespan and eventually need to be replaced.
Jandy TruClear Salt Chlorinator
Pentair and Jandy have both introduced low cost salt systems called the Pentair iChlor and Jandy TruClear, with Hayward introducing the AquaRite 100 recently as well. These systems are very simple and compact, and are backed by a reliable manufacturer's warranty. If you're looking for a quality conversion to a salt pool but don't want to blow your budget, these systems might be a good fit for you.
Pentair iChlor Salt Chlorine Generator
Your Salt Cell Requires Maintenance
Even though Salt Chlorine Generators can make it easier to maintain a clean pool there is maintenance of the salt cell to be done. You want to open up and inspect your salt cell every three to six months and check for calcium build up, which is a byproduct of the process in which the salt cell produces chlorine.
If there is build up you will need to clean it using a diluted mix of water and muriatic acid. For cleaning instructions refer to your manufacturer's website, or give The Pool Boys a call. Total Care Weekly customers with salt pools have their Salt Chlorine Generator inspected and cleaned twice a year included with their monthly pool maintenance service.
Keeping Your Pool Chemistry in Check
The Pool Boys service and recommend Salt Systems to sanitize your pool
Another byproduct of the salt cell's chlorine production is high pH. This is something that you will need to stay on top of by regularly checking your pH and keeping it balanced with muriatic acid. Remember the higher the pH is the less effective the chlorine in the water is. Total Care Weekly customers take comfort in knowing The Pool Boys maintain your water chemistry each week.
Even though we recommend ProTeam Supreme Plus (Borates) in every swimming pool, it is a great product to use in conjunction with a Salt Chlorine Generator because of its scale inhibiting properties which can help with calcium build up in your salt cell.
Upgrading or Replacing Your Salt System?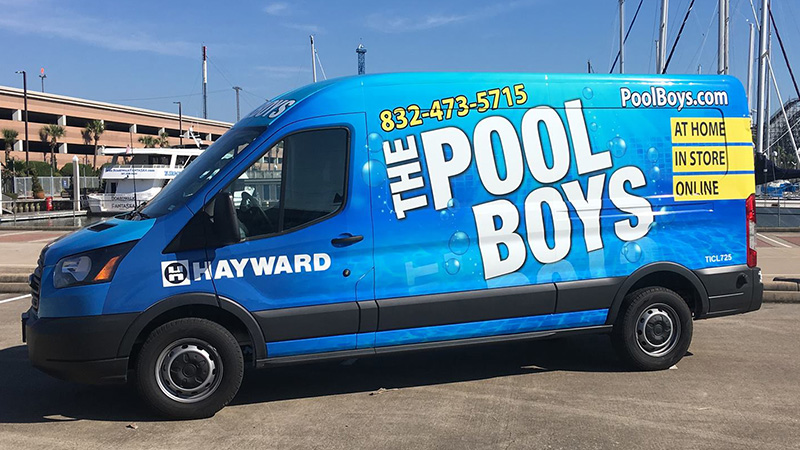 The Pool Boys provide complete sales, service and installation of Salt Systems
If you're looking at upgrading to a Salt Cell Chlorinator, give The Pool Boys a call at 832-473-5715. The Pool Boys is an Authorized Pentair, Hayward and Jandy dealer, and we have licensed technicians on staff that can install, upgrade, or repair salt systems at your location in League City, Friendswood, Clear Lake and the surrounding area. After hours you can contact us online.