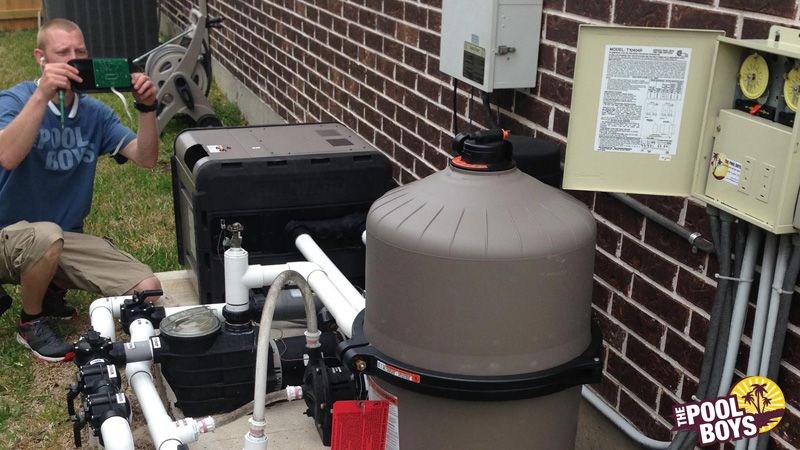 Your swimming pool equipment is broken and it's time to hit the world wide web in search of a solution. A quick search will yield tons of results; pool companies are a dime a dozen. How do you decide who to bring into your backyard? Keep in mind this person will be working with electricity, gas, water, or all of the above.
As certified pool industry professionals, we have put together what we believe to be the top 5 things that consumers should be looking for when hiring a professional pool repair company.
Is the Pool Repair Company Licensed & Insured in the State of Texas?
If they are professionals they will have both. First of all the Texas Department of License and Regulation (TDLR) requires that any technician working with any electrical part of the pool equipment has a Residential Appliance Installers License. On top of that, TDLR requires the business itself to have a Residential Appliance Contractor License.
Additionally they should be insured. Let's face it, whether we like it or not accidents happen, and if an accident happens you want to be covered. If they are skipping steps in business, are they skipping steps in your backyard?
Do They Maintain Industry Training and Certification?
Properly trained and qualified personnel are something that every business should be actively working on. There are many ways for techs to continue training on a regular basis. The top manufacturers put on 1-2 training events per year, and in some cases provide additional training outside of those events. Some manufacturers will offer online courses. For example, Hayward Pool Products offer "Hayward University," which takes techs through a series of online workshops directly related to Hayward's products.
There are also tons of training that can be received at several of the major pool conferences that are put on all over the United States each year. The bottom line is that if they have no formal training save yourself headaches and take your business elsewhere.
Is Your Decision Made Purely on Price?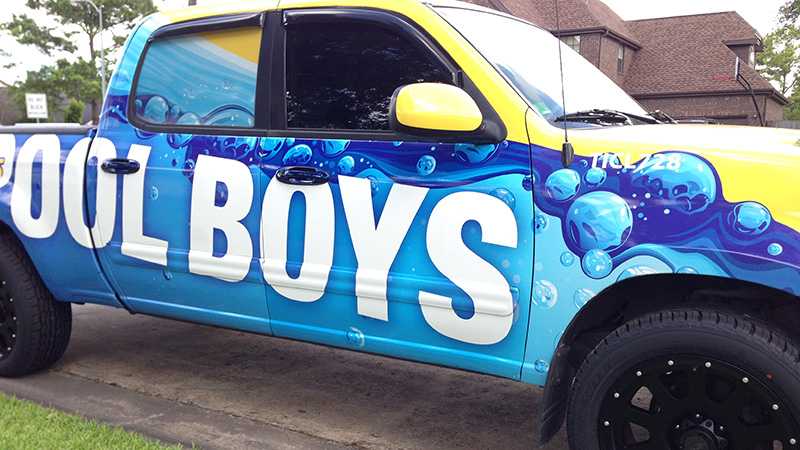 With a wide range of pool repair companies, there's a wide range of prices to go with them. We all want to save some cash, but at what expense? All of the licensing, insurance, and training that we previously covered come at a recurring cost to businesses. Professional businesses should have their team members in company uniforms and their work vehicles marked with their company information, letting you know who is in your driveway or backyard.
Other costs that companies may incur include:
A website to provide customers with company info, tips, or services
Loyal, honest, and happy team members
A physical business location open to the public where customers can go for products, services, information, or for help with any issues they may be having.
Find a company that has stability and will be around when you need them in the future.
Are you Checking Reviews?
Reviews are a powerful tool. More and more consumers are turning to online reviews to help spot trends in companies when deciding where to spend their money. A professional company should have an online presence to provide their company information to consumers. There are many places online where you can build a professional website for free. If they don't take the time to create a simple online profile how serious are they about their business? If you are unable to find them anywhere on the web you will most likely have a hard time finding them in the future.
Are You Picking the First Company You Find?
As mentioned earlier - there are loads of pool repair companies out there. You should consider looking at multiple options before making a final decision. Online resources are available in abundance, and neighbors are usually happy to share a good provider. Research local pool repair companies in your area. A little research may lead you to find that the company you used in the past isn't providing the same quality service as before. Or on the contrary, you may find that a company your neighbor had a bad experience with is actually a highly reviewed company in your area, and they were just having a bad day.
It's 2017 and companies are coming and going at high rate. Due diligence will save you time, money, and headaches in the long run. Ask important questions and enjoy the results. If you need a professional estimate or second opinion on your pool equipment purchase, repair or installation in and around the League City area, give us a call at 832-473-5715.