Some of the Benefits of High Temp Unions
Over the years we've run into situations where we've had to cut out pumps to replace the motor because the pump was plumbed too close to the wall to get the motor off. This happens because a lot of installers don't use unions when they install a pool pump. Unions allow the pump to quickly be disconnected from the plumbing without having to do any cutting and re-plumbing.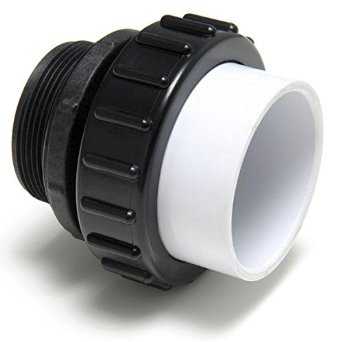 Image shows a generic high temp union.
Suction side air leaks and discharge side leaks are two common leaks that occur. These leaks generally occur because the pump runs dry for an extended amount of time, causing the pump to run hot, and warp the PVC threads. This is where Super-Pro High Temp unions come into play. These unions are more resistant to heat which help prevent the threads from warping. This is more of a preventative measure than a fix all. If the pump ran dry and got hot enough it would still warp the threads on the inlet and outlet of the pump.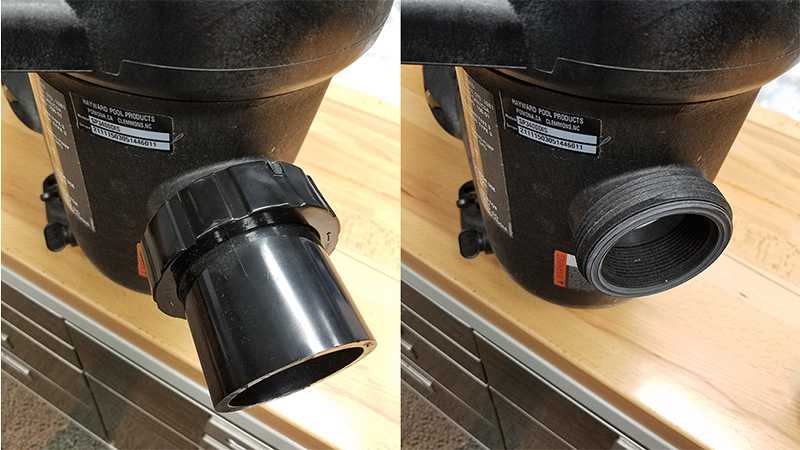 Hayward Ecostar pump with factory high temp unions.
High Temp Unions From the Factory
Manufacturers are now starting to put built-in unions on their pumps. We see this with new Hayward Pumps like the Hayward Ecostar SVRS, Hayward Tristar, and the Hayward Tristar VS. The old Hayward Northstar also had union, but they were a different design and could easily be over tightened causing the union to strip out. Another, less common, brand of pumps that have built-in unions are the Speck Pumps.
A lot of old school repair guys will argue that unions just add more places for things to go wrong. If the unions are installed correctly and the pool equipment is maintained there shouldn't be any issues. As with anything, over time the o-ring in the union may wear out and can easily be replaced.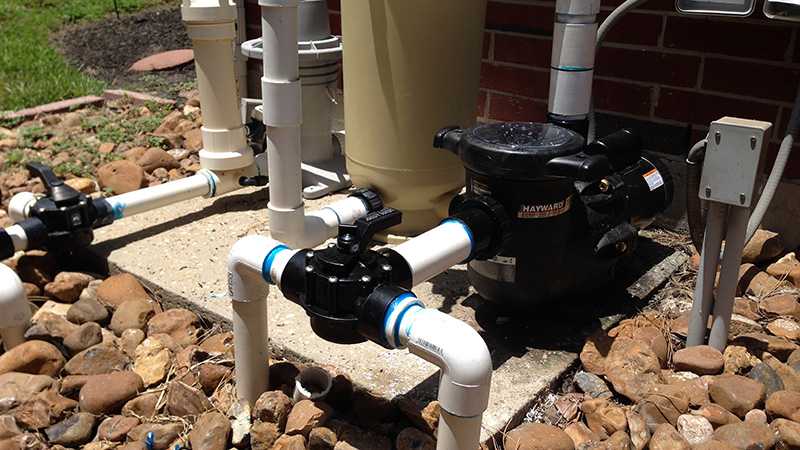 The Bottom Line on High Temp Unions
The bottom line is that whenever a repair is needed, having unions will save you money because the pool repair tech won't have to spend extra time and materials on cutting out and plumbing the pump back in. This is just one small thing that we do differently to keep us ahead of the competition at The Pool Boys.
If you are in the greater League City, Clear Lake or Friendswood area and need a licensed professional to diagnose, repair or install any of your pool equipment, or need a professional to manage your next pool remodel or upgrade, give The Pool Boys a call at 832-473-5715.