Move your IntelliConnect® Control and Monitoring System to the Pentair Home App before June 30th, 2021.
To ensure that you do not experience an outage or lose the ability to control your IntelliConnect you need to migrate your device from the Pentair Link2O app. 
The deadline for transitioning your IntelliConnect is June 30, 2021. The sooner you move your product to the Pentair Home app, the less you'll have to worry about it in the heart of pool season.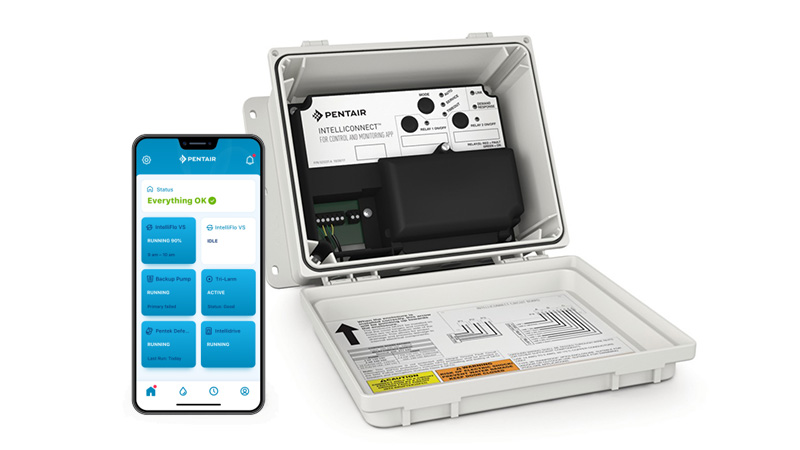 Pentair IntelliConnect with Pentair Home App
The IntelliConnect® Control and Monitoring System has moved to the Pentair Home app to streamline Pentair pool products under the same automated umbrella. The transition to the new experience is simple, and Pentair has created step-by-step instructions for you to begin the process of moving your pool automation software to the new app. To get started, follow these steps:
Download Pentair Home based on your device: iOS® | Google Play®
Identify your PIF number (13 characters), located on your IntelliConnect label.
After migrating your device, verify your schedules and set points.
Attached, you can see the step-by-step instructions on how to migrate your device to the Pentair Home app.
If you have any questions, please contact the Pentair Technical Support team (800) 831-7133 and they will be happy to assist you.
Pentair Home App Migration tools: Instructions.