The Pool Boys is a rapidly growing pool service company located in League City, TX. We are seeking an experienced pool maintenance technician for our growing weekly pool service routes. This is a fast paced opportunity in a rapidly growing industry! Our Team Members must be reliable, maintain a professional demeanor, have a clean driving record and have a desire to grow with the company as we continue to expand. This role is hard work and requires the right individual who can successfully manage their time and self motivate!
*** Now Offering $600 Sign on Bonus - Conditions Apply ***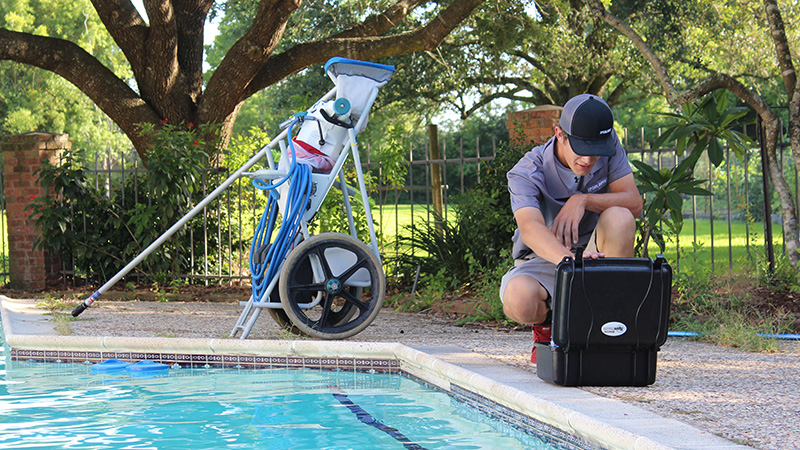 Job Title: Pool Maintenance Technician
Job Description
Maintenance Technicians are responsible for maintaining residential customer's swimming pool/spa through proper water chemistry (using PCC-R methods), by safely using the required chemicals. Maintenance Technicians are also responsible for keeping pools/spas clean and safe by performing all duties required by the company, including but not limited to: skimming, brushing, vacuuming, etc.
Customer service and the ability to work with your team and customers in a professional manner, with a positive attitude are a must. In summary Maintenance Technicians will clean/maintain swimming pools/spas on a daily basis.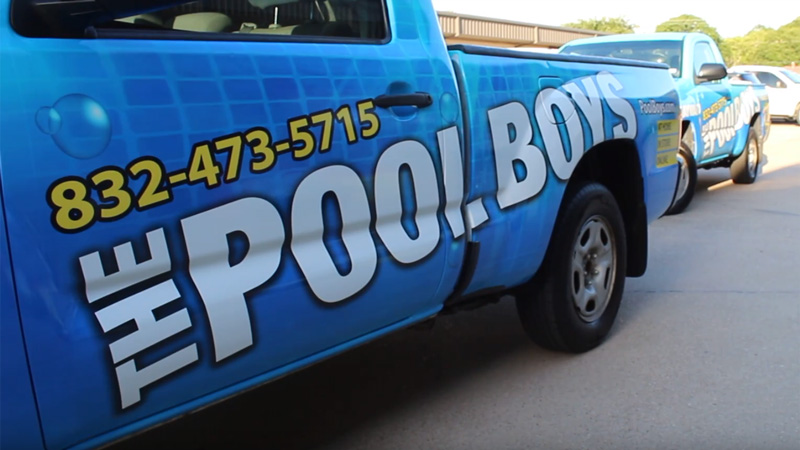 Job Type: Full Time
Job Location: The Pool Boys, 404 Newport Blvd., League City, Texas, 77573 (All over League City & surrounding areas)
Number of Positions Open: 1
Salary Range: DOE
Essential Job Functions
Must be able to work in all weather conditions including but not limited to: Heat, Cold, Rain, Wind, etc.
Must be able to safely lift 0-100lbs alone, and 0-250lbs in a Team Lift.
Must be safe at all times.
Must be able to safely operate motor vehicles such as small and medium size pickup trucks.
Must be able to work with team members in a professional manner to get all types of jobs/tasks completed on a daily basis.
Must be able to work with customers in a professional manner to get all types of jobs/tasks completed on a daily basis.
Must be able to use technology to manage and track jobs.
Ability to spot/identify any problems with the swimming pool/spa and its equipment in order to be able to notify the office.
Non-essential Job Functions
Completing minor repairs/installs of orings, baskets, weir doors, cleaner parts, etc.
Ability to complete "Green to Clean" and other cleanup services, which may be considered "one-off" jobs.
Ability to assist in tasks that may not be part of your normal job functions.
Ability to work overtime on short notice.
Filter cleaning experience preferred
Requirements
Must be able to properly maintain 50+ pools/week, within 8hrs/day.
Clean Motor Vehicle Record
Clean Background Check
Must be able to pass random drug test
On-time for scheduled hours
Maintain good attendance
Company uniform (See Team Handbook)
Professional representation of company
Self-Motivated
Excellent customer service
Positive attitude always
Motivation to continue to grow by continually learning, both inside and outside of work
Constant respect for the company, company property, and co-workers
Mechanical aptitude
Maintaining a clean workspace as well as cleaning up on the job sites
Treat all of the customer's property with care and respect
SAFETY. Always use safe practices. Always keep your customers, yourself, your team, and the company safe.
Other Skills/Abilities
Willingness to work in other areas of the business as needed (e.g. help Field Technician carry pieces of equipment on the job site. Run parts. Help in shop. )
Why Work for The Pool Boys
Family Owned and Operated
In Business for 10 Years
Excellent Reputation in our Community and the Pool Industry
Monday - Friday (Occasional Saturday during peak season)
Work vehicle provided
Work phone provided
Uniforms provided
Paid Sick and Holiday Time
On the Job and Industry training
Certification opportunities
Growth potential
W2 full-time position, no 1099 sub-contractors
Paid Weekly